There is no disputing how great Home Alone is, or the timeless and transcendental quality of Love Actually. But people change and viewers grow restless – it's time to find something new to watch this Christmas. Take one of our picks for a spin this festive season. 
White Christmas – Black Mirror, Season 2 
Since the third season landed on Netflix earlier this year, Charlie Brooker's Black Mirror has seen a refreshed and well-deserved acclaim. White Christmas is the episode that closes season 2 and focuses on three loosely interconnected stories set during the festive period, the all being narrated by Jon Hamm (Mad Men), no less.
The episode, like the others in the show, builds a complex and rich narrative arc in a singular television entity and gives an alternatively sharp and deeply questioning take on communication, love and giving over Christmastime.
Amélie
There is something about Paris on screen that just manages to fill hearts with festive glee – even if the movie isn't exactly set in a winter wonderland. The eponymous Amélie sets out on a mission to change the lives of those around her to do good, in a similar fashion to many a Christmas saint, one may say.
She is a fascinating character, and the film's morals resonate with ideas of love, giving and playful imagination. On top of this, Yann Tiersen's score punctuates the film with stunning piano music that will stay with you throughout the entire Christmas period.
Mickey's Once Upon a Christmas
Disney has provided Christmas spin-offs and festive tales for decades, and yet Mickey's Once Upon A Christmas remains a stand-out offering. Spinning three mini-narratives which toy with traditional tales respectively, the movie then creates a feel-good package for all ages to love.
Donald, Goofy and Mickey each take center stage and unwrap Christmas ideals in heartwarming stories shared with their nearest and dearest. It feels like a film that's existed for centuries and will no doubt be at the top of your list for years to come.
In Bruges
The movie is not set at Christmastime, nor does it promote festive values of caring for your loved ones. However, the city of Bruges is a sight to behold and the film gives an incentive to visit and experience a different kind of Christmas if nothing else.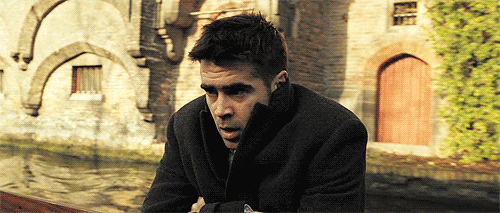 Luckily, Martin McDonagh's movie does have all of its own merits as well as its setting – Colin Farrell and Brendan Gleeson deliver hilarious performances in this fast-paced, witty and explosive neo-noir black comedy. It may not be one for the grandparents, but Dad may actually enjoy this film screening come Christmas Day.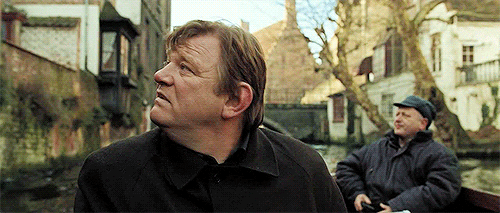 The Intouchables
Snowballing its way into the mainstream US market after its release, The Intouchables remains one of the most moving and compelling films in recent years. If you cried at Me Before You a few months ago but don't want to admit it, try this one out for size.
Omar Sy and François Cluzet star in a french comedy-drama as touching as it is emotional. Based on a true story of the unlikely relationship between a wealthy quadriplegic and his unexpected caregiver, the film deals with issues of respect, patience and care for each other. It'll tug on all of your heartstrings in true Christmas weepy fashion while perhaps introducing you to a rare gem in contemporary French cinema.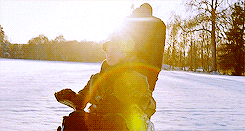 How I Met Your Mother – How Lily Stole Christmas
Over 208 episodes spanning 9 seasons, How I Met Your Mother has covered every holiday more than once. But How Lily Stole Christmas, comfortably sat in the middle of season 2, remains one of the most enjoyable ones of the show and a Christmas special that never tires.
It is Ted, Marshall, Lily, Barney and Robin's likability and proximity to our everyday that makes the show so enjoyable – and this onscreen Christmas so close to our own home. To be rewatched and enjoyed year in and year out.
Originally published on Konbini